The Eschatology of the Restoration of All Things.
Mike's third book,
The Eschatology of the Restoration of All Things
is published on 1st September 2022.
It will be available in paperback from your favourite local or online bookseller, and
as an ebook from this website
.
Where can I get it?


Please search for the book by name (or just 'Mike Parsons Eschatology') on booksellers' websites.
This helps them know that there is a demand for the book and encourages them to stock it (and perhaps discount it). Asking for it in your local bookshop also helps.


It is available to order from
The Book Depository, Barnes & Noble, Waterstones (UK), some local Amazon sites and other online and local booksellers. Be aware of shipping costs, and do shop around!
The list price is
£24.95
in the UK and
$32.95
in the USA. This reflects the size of the book (800+ pages). Please do not pay significantly more than this (or the equivalent in your own currency).
The ebook costs £10 (around $12 USD)
and you can download it now.


Is it on Kindle?

It is available from this website as an ebook file which you can import into your Kindle library to read on your Kindle device or app but it will not be sold in the Kindle store.
Full instructions for importing the file to Kindle and other e-readers and apps are included when you purchase the ebook.
Conference Recordings
Get the recordings of our
Restoration of All Things
events.
Click the individual images to find out more,
or
scroll down
for a discount on all three purchased together.
Or save £30 GBP on the whole set.
Pay in instalments if you wish.
The Restoration of All Things 1, 2 and 3
Recordings of all 3 RoAT events from 2019, 2020 and 2021 for just £250 GBP
Mike's second book, the follow up to 2018's 'My Journey Beyond Beyond' is now available. It is available in print and as a
Kindle ebook
.
Where can I get my copy?


The Book Depository offers free delivery worldwide.

Barnes & Noble
have it available to order on their website in the USA, as do
Waterstones
in the UK. You may also wish to check Amazon* as they sometimes hold stock and can therefore offer improved delivery times.
The recommended price is £15.99 in the UK and $21.99 in the USA. Please do not pay significantly more than this (or the equivalent in
your own currency
)
Update: as of 25 January 2022, the
UK Amazon site
offers the book for £15.99 (with free delivery for Prime members)
. If you are not a Prime member, The Book Depository's higher price (£17.38 with free delivery) may still be a better deal.

*Note: amazon.com does not appear to stock the printed book, although many other local Amazon sites do! amazon.com only have it available from third party sellers on Amazon Marketplace – and in most cases at a higher price.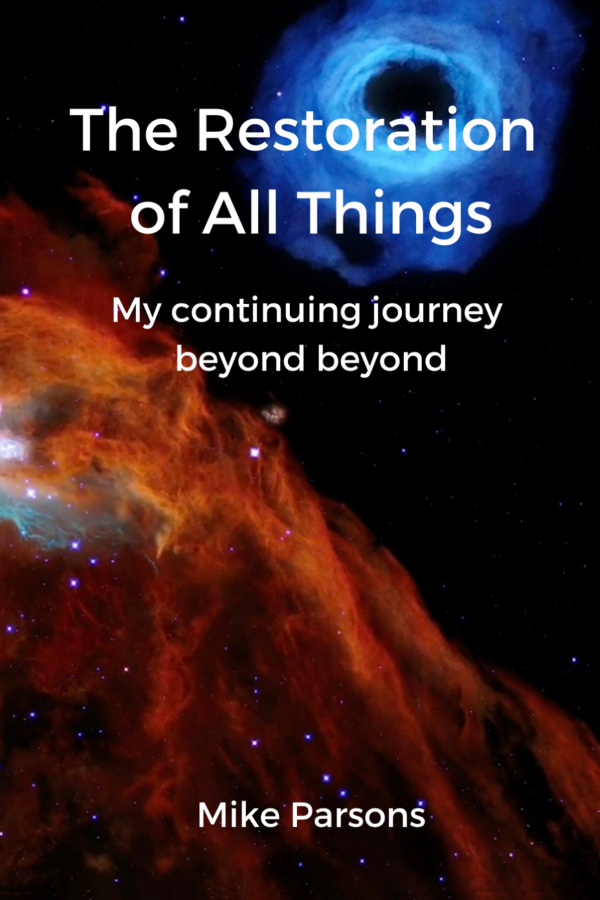 Join us on Patreon
Freedom ARC is creating a passion for restoration and union

Partner with us in taking the message of God's unconditional love, limitless grace and triumphant mercy to all His children. Pursuing the restoration of all things through encounters with God who is Father, Son and Spirit.
Stay in the loop!
Be the first to know about new teaching, events and discounts
Coming in 2022 | Mike's next book | 'The Eschatology of the Restoration of All Things'
Created with